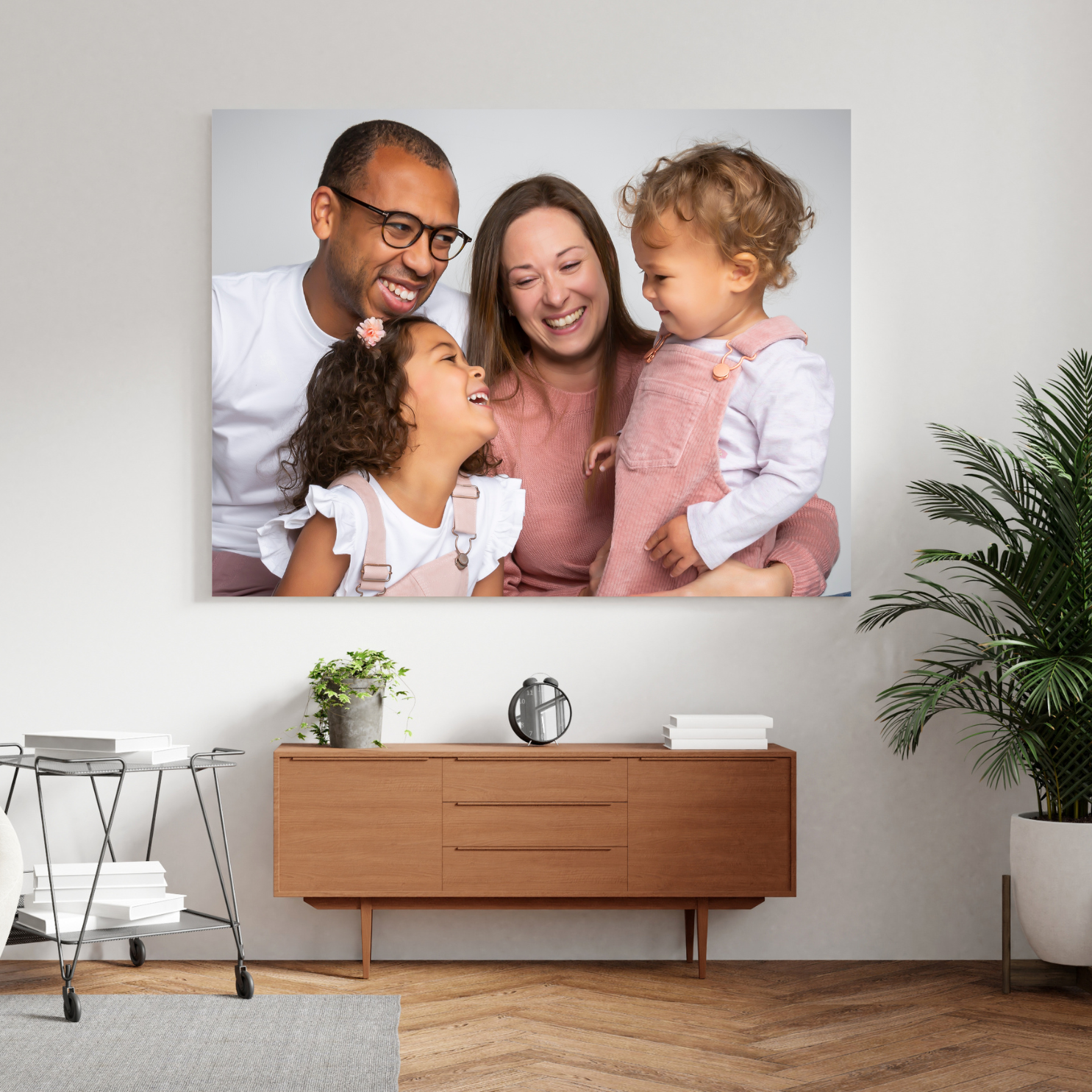 Family Photography Session Gift Package
Natural, Fun and Relaxed Family Photography
Product Details
Your Family Photography package includes:

Fun-filled and relaxed Family Photography session
The session is perfect for Maternity, Babies aged 6 months +, Children, and Families. Fur babies and four-legged family members are welcome in all sessions. Sessions are available Tuesday to Saturday (Sundays available for an extra fee)
Private viewing of your images in our cinematic viewing room. During the viewing, you will choose your images and decide how you wish to present them, from our range of handmade framed wall images and image collections.
1 mounted Memento Print worth £99 or £99 to spend on framed wall images or one of our package collections
Our Family Package worth £198 is available for just £99! Saving £99!

Vouchers are valid for three months from the date of purchase.
Would you love beautiful photographs on your wall this Christmas? Looking for the perfect Christmas gifts?
Book your session and order your photographs before December 5th, and we'll guarantee delivery by the 22nd of December 2023.

Order Your Voucher Today!

The voucher is valid for three months from the date of purchase.
Our offer extends to gift purchases, ensuring that the joy of preserving memories can be shared with friends and family. Any vouchers purchased as Christmas gifts will be valid until April 30, 2024.
Save this product for later