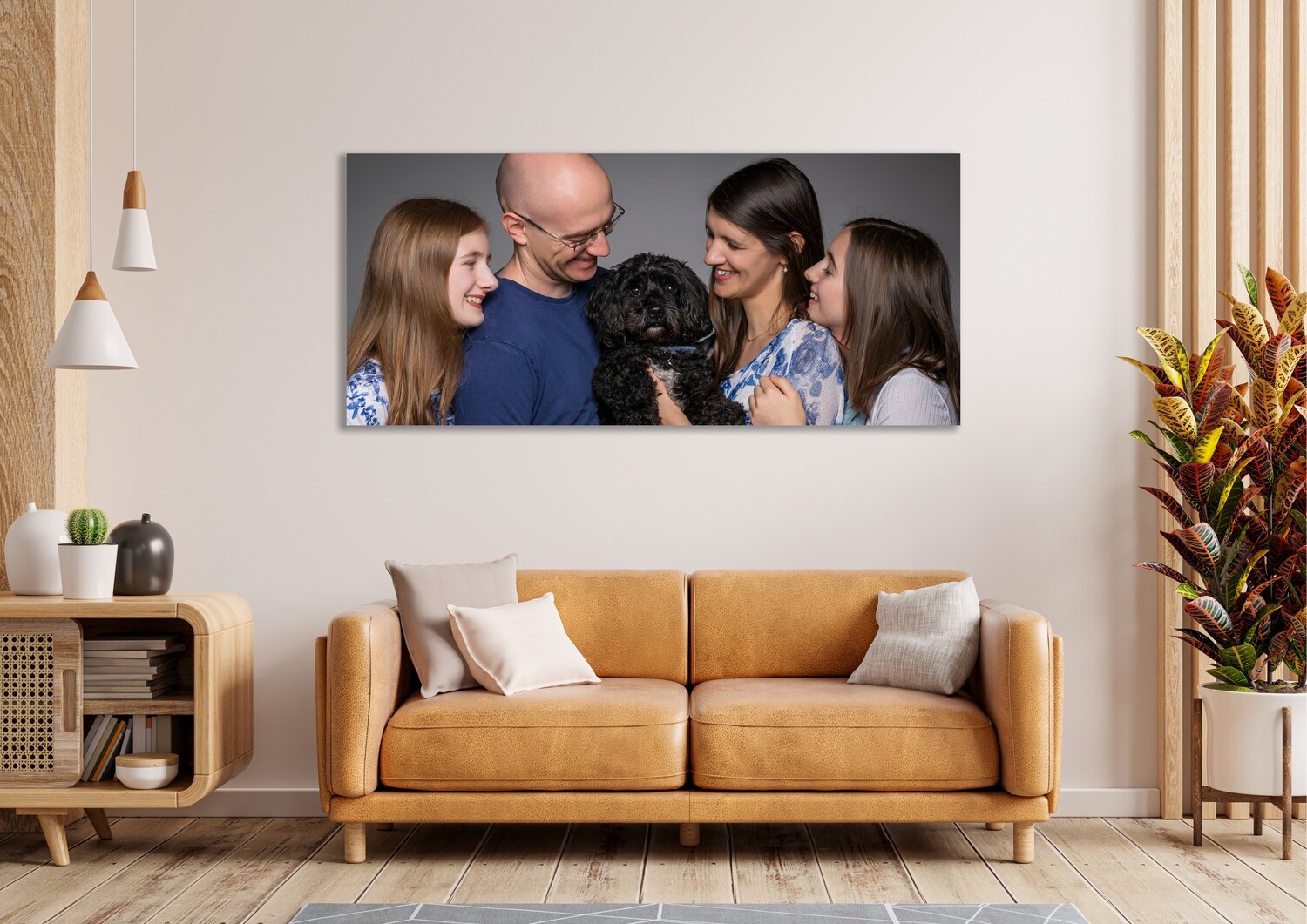 Deluxe Family Portrait Package with Framed Print
Framed Family Portrait & Priority Booking for Weekend Sessions
Product Details
Family fun Photography Experience worth £99
Perfect for babies aged 6 months +, children, and family sessions. Fur babies and four-legged family members are welcome in all sessions.
Private design consultation of your images in our cinematic viewing room. Sit back and enjoy your show! During the viewing, you will choose your images and select how you wish to present them, from our range of handmade framed wall images and image collections.
1 handmade framed wall image worth £399
Priority booking for Sunday sessions.

Vouchers are valid for three months from the date of purchase. Vouchers purchased for Christmas are valid until

We are proud to support Shooting Star Children's Hospices. £50 from each voucher sold will be donated to Shooting Star.
Worth £498 this package is available for £349! Plus we are donating £50 from each voucher sold to Shooting Star Children's Hospice




Save this product for later